2nd Semester Approaches: Spotlight on UC Santa Barbara
WCRHL to post Spotlight Articles on each team leading up to their 1st event of the 2nd semester
WCRHL
January 6th, 2020 at 11:12AM
January 6th, 2020 5:13PM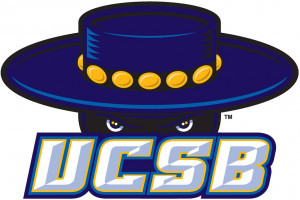 ---
Similar to Grand Canyon, the UC Santa Barbara Gauchos only have one event under their belt. The Gauchos are 3-1 in the four games they've played to date, defeating UCLA, San Jose State and the University of Nevada in the November event at Huntington Beach. The Gaucho's sole blemish is a loss to Chico State (D2).
UCSB was a Division I team last year, but due to a large number of players graduating, the team is playing in Division III this season. Returning from the DI team last year are Ryan Anderson and Logan Guerrero. Guerrero was the Division I goaltender in 18-19, but he is playing forward to make space for goaltender Evan Sutherland. And honestly in the 4 games so far, Guerrero seems to be having fun, notching 3 goals.
The Gauchos are led this year by Bradley Price (5 G, 7 A), Matthew Coleman (5 G, 4 A) and Ryan Anderson (5 G, 1 A). Riley Wong, a freshman from Modesto, CA, is a bright spot as well with his 4 goals in 4 games. Price is new to the team this season, a graduate student, from British Columbia. Coleman is returning from last year's D4 team, as are several of his 18-19 teammates (Martins Rodrigues, Katz, and Smith).
UCSB will play in three 2nd semester events, starting with Corona, CA on Jan 11 with games against Cal Poly SLO (D2), Nevada (D3), CSU Fullerton (D1) and Grand Canyon (D2). The Gauchos will then travel to Hamilton City, CA on Jan. 25, and then play their final regular season event on Feb. 15-16 in Huntington Beach, CA.