2nd Semester Approaches: Spotlight on UCLA
WCRHL to post Spotlight Articles on each team leading up to their 1st event of the 2nd semester
WCRHL
January 7th, 2020 at 7:59AM
January 7th, 2020 2:01PM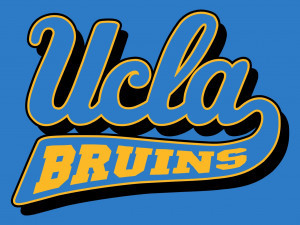 ---
In their 2nd full season in the WCRHL, the UCLA Bruins currently sit tied for 2nd place in the WCRHL Division III standings. The Bruins are 4-4, tied with University of Arizona, and with Cal Poly Pomona above them.
UCLA's Joseph Maurer and Rishi Patel, both in their first year with the team, are 2nd and 3rd respectively in WCRHL Division III scoring. Maurer is tied for the nationwide lead in power play goals, with 6 already this season, and is also tied for 2nd nationwide in goals, all while playing 2 games less at this point in the season. UCLA goaltender Max Muller sits tied for 2nd place in WCRHL Division III goaltenders with a 4.50 Goals Against Average.
UCLA's 4 wins include 2 against defending 2019 National Runner-Up UC Berkeley and wins against Nevada and Cal Poly Pomona's D4 team. The Bruins have 4 games this upcoming weekend in Corona, CA, taking on Division leader Cal Poly Pomona twice, as well as their 2nd matchup of the season against Nevada and also Grand Canyon University (D2). UCLA will then travel to Queen Creek, AZ on Feb. 1-2, where they will finish up their regular season.