CSU Fullerton defeats Arizona State 5-4 in shootout
Rematch tomorrow at 8am
January 22nd, 2022 at 5:19PM
January 22nd, 2022 11:38PM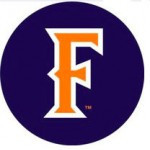 ---
CSU Fullerton defeated Arizona State in a shootout this afternoon, in the first game of a doubleheader this weekend. The 5-4 overtime win is the 1st CSUF win against ASU this season, after 2 regular season losses first semester. When the teams first faced off in October, it was a 9-0 ASU win. The next matchup in November was a 4-1 ASU win. It seems that CSUF kept inching closer. And then today with a 5-4 CSUF shootout win.
Both teams have notable additions for 2nd semester, with CSUF adding Kurt Yano in goal and ASU returning Paxton Parker and also adding Dominic Garcia. Both teams have full, solid rosters this weekend, making for great matchups.
CSUF opened the scoring less than 1 minute into the game with a goal from Ryan Tuckwood. Arizona State would even it up about halfway through the first with a power play goal by Hayden Knight. The score would remain tied at 1 until halfway through the 2nd, when Troy Yano scored the first of his 2 2nd period goals. In between Yano's goal and while short-handed, ASU's Dominic Garcia notched a goal. At the end of 2 the score was Fullerton 3, Arizona State 2. The 3rd period saw Yano get his hat trick less than 1 minute into the period, taking a 2-goal lead. However, ASU's Mason Parker and Dominic Garcia scored a goal (Garcia's 2nd of the game) each in the third to tie it up and force overtime. Overtime saw just 1 shot on each goaltender and the shootout followed. In the shootout, ASU's Chase Steele and CSUF's Ryan Tuckwood both started off with goals for their teams, but CSUF's Kurt Yano stopped the final 2 shooters, while CSUF's Ruslan Patterson scored on the final CSUF attempt for the shootout win.
We will see how tomorrow's rematch goes - it will be an exciting one for sure!