University of Colorado goes 3-1 on California Road Trip
November 6th, 2021 at 9:34PM
November 7th, 2021 2:38AM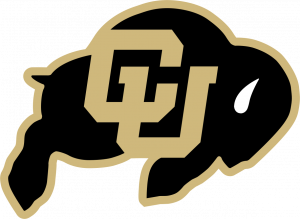 ---
The University of Colorado Buffaloes made the trek out to San Jose, CA to play a 4 set against WCRHL opponents - UC Santa Barbara, UCLA, San Jose State and University of Arizona. Outscoring their opponents 29-11 and only dropping the 1 game to a solid University of Arizona team, the Buffs are headed home feeling good and ready for next weekend's games against Colorado State and Kansas State.
CU's Jason Rieger leads the team in scoring with 8 goals (2 game-winners and 1 shorty) and 4 assists, followed by Tyler Deline (1 goal, 10 assists) and Astin Granmoe (6 goals, 5 assists). Goaltender Kevyn Huke's Goals Against Average is just 2.75 and Save % of 86% are enough to get him into the top 5 on the national stage.
Thanks for coming out Buffs! Until next time!