WCRHL Board of Directors Spotlight: Sam Blakewell
WCRHL
September 8th, 2021 at 11:24PM
September 10th, 2021 3:45AM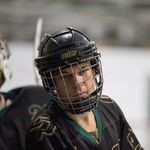 ---
Next up in our series of WCRHL Board of Directors spotlight articles, is Sam Blakewell! Sam is the 2nd of 3 Blakewell brothers to play at Cal Poly
Name
Sam Blakewell
Team
Cal Poly San Luis Obispo
WCRHL Board Position
Member at Large
Hockey Background
I grew up in Davis, CA playing hockey for NorCal Extreme, San Jose Inline Sharks, and Mission Mayhem. I have been playing for 15 years and am entering my 3rd season of collegiate hockey. Recently, I have been playing pickup games at Santa Maria with a few other Cal Poly players and members of the community, getting ready for the WCRHL season to roll around.
Collegiate Roller Hockey Experience
Entering 3rd season of collegiate roller hockey
WCRHL 2018-2019 and 2019-2020 Division 2 Champion
Position: Defense
Year in School
Senior
Major
Finance and Accounting
Hometown
Davis, CA
Other Interests
Member of Cal Poly Triathlon team and Financial Management club.