WCRHL Board of Directors Spotlight: Griffin Sherwood
WCRHL
September 3rd, 2021 at 1:38PM
September 4th, 2021 2:14AM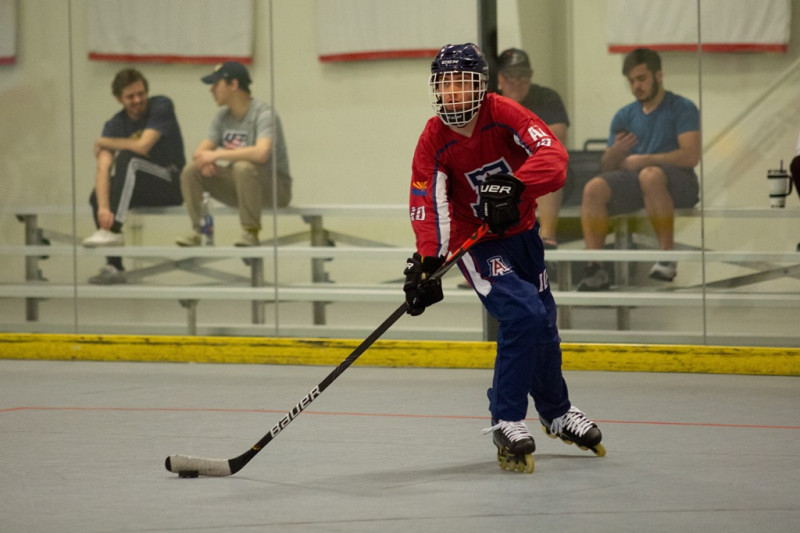 ---
Over the next couple of weeks, the WCRHL will be profiling each member of the Board of Directors. First up is Griffin Sherwood, who will be serving as WCRHL Treasurer and WCRHL Active Club Committee Lead. The WCRHL is excited to have Griffin on board!
Name
Griffin Sherwood
Team
University of Arizona
WCRHL Board Position
Treasurer and Active Club Committee Lead
Hockey Background
I grew up playing IHAAZ (Inline Hockey Association of Arizona) for Prescott Storm and the Northern Arizona Yetis. I played NARCh for Konixx Outcasts for 4 years. I also played high school ice hockey for Flagstaff Avalanche.
Current Hockey
I've been playing at the Tucson Indoor Sports Center in the adult league to keep myself busy with the lack of collegiate roller hockey. I also played for the Northern Arizona Yetis at NARCh finals over the summer in the Adult Silver Division.
Collegiate Roller Hockey Experience
University of Arizona Roller Hockey President
The 2019-2020 season was my first year of collegiate roller hockey.
Year in School
Senior and Accelerated Master's student.
Major
Biosystems Engineering
Hometown
Prescott, AZ
Other Interests
Snowboarding, Mountain Biking, Camping
Favorite Collegiate Roller Hockey Moment
At the WCRHL Conference Championships in Corona in 2020, we beat UCLA in a shootout, but during the last play of the shootout, our goalie was hurt, so in the following game I volunteered to play goalie. We lost the next game but it ended up being an interesting and exciting experience.