NCRHA hosts NCRHA Hockey College at National Championships
Free youth clinic with instructors from colleges from coast to coast!
May 4th, 2023 at 8:39PM
May 5th, 2023 1:44AM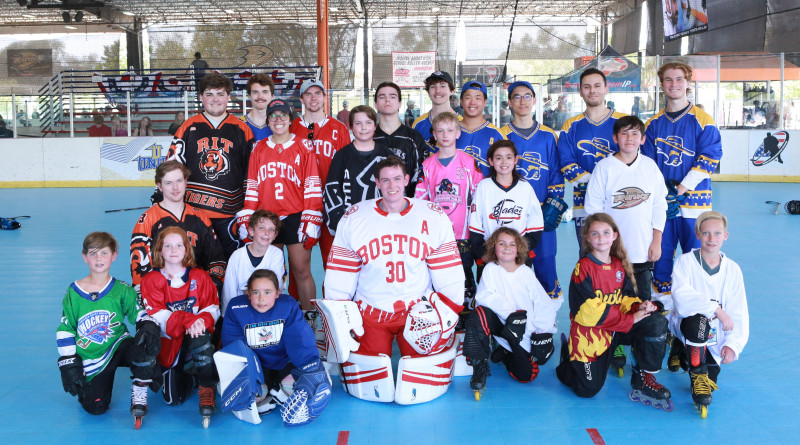 ---
The National Collegiate Roller Hockey Association hosted its NCRHA Hockey College at the 2023 National Collegiate Roller Hockey Championships in Irvine, California. This free youth clinic is held throughout the season at several NCRHA event locations, plus at the National Collegiate Roller Hockey Championships.
Both local and traveling youth players participated in the free 1-hour clinic, featuring instruction from collegiate roller hockey players from across the country. Participants included family members of current NCRHA players, as well as local youth players from The Rinks - Irvine Inline and the surrounding area.
A big thank you goes out to the instructors from Boston University, Rochester Institute of Technology, and University of California Santa Barbara.
We hope to see all of these NCRHA Hockey College participants playing collegiate roller hockey someday soon!
For more information on the NCRHA and the NCRHA Hockey College, contact the NCRHA at [email protected].