Division IV Championship Game Preview
Lindenwood University to face Slippery Rock University in Division IV Final
April 10th, 2022 at 1:52PM
April 10th, 2022 6:55PM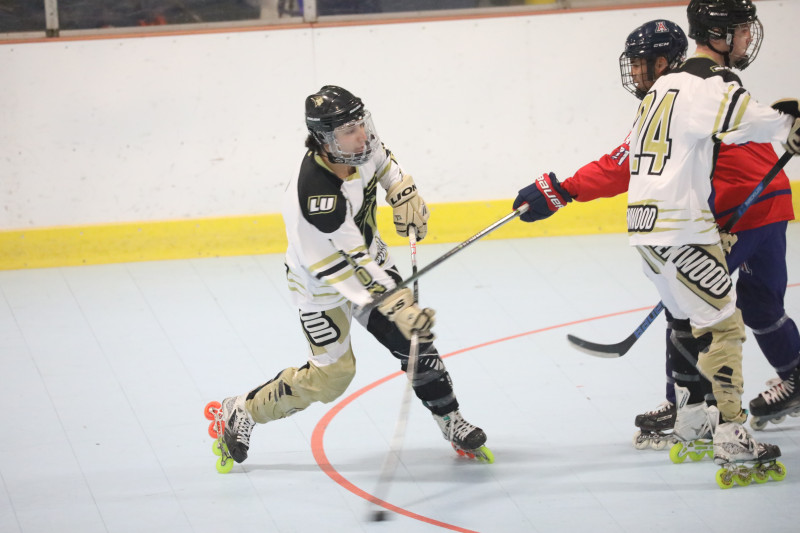 ---
Similar to the Division I Championship Game, the Lindenwood University Lions will face the Slippery Rock Pride in the Division IV Championship Game.
Lindenwood dominated their semifinal matchup this morning, with a commanding 11-1 win against Michigan State. The Lions were led by Brett Worster (2 G, 2 A), Connor Bradley (1 G, 3 A) and Aydin Schwetz (2 G, 1 A), and goaltender Clayton Davis stopping all but 1 shot thrown his way.
Slippery Rock defeated University of Arizona by a score of 8-2. The score was 1-1 after the 1st period, before Slippery Rock pulled away with 3 goals in the 2nd. The Pride's Price McDonald (3 G), Nick Hultz (2 G, 1 A) and Anthony DeAngellis (1 G, 2 A) led the way in the win. Goaltender Chris Bobeck stopped 21 out of 23 shots to give the team the trip to the championship game.
Lindenwood and Slippery Rock have faced each other once this season, back in October, with Lindenwood winning 12-0, as well as earlier in this event in round robin, with Lindenwood winning 9-1. Slippery Rock are ready for redemption, so look for a great matchup in this championship game!
--
Stay tuned to www.ncrha.org for live scoring and NCRHA TV for live broadcasts!
NCRHA TV is available on most Smart TVs and mobile devices, as well as via browser at www.NCRHA.TV.