Division I Semifinal Matchups Set
April 8th, 2022 at 4:16PM
April 8th, 2022 9:18PM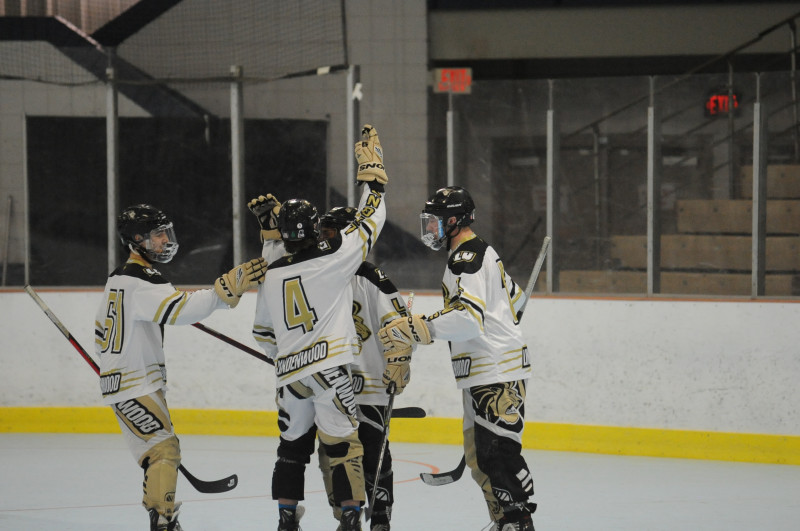 ---
The Division I semifinal matchups are set. After all teams completed a 3 game round robin, we move right into the single elimination brackets. Division I teams will have a bye today (Friday) and their semifinals will be Saturday morning.
Here is a preview of the Division I semifinal matchups:
Lindenwood vs. Bethel
4/9/22 – 10:30am
Lindenwood dominated round robin play and controlled each of their games to a commanding win. They defeated Cal Poly 9-1, Farmingdale 7-0, and Slippery Rock 6-2. Nicholas DellaMorte (6 G, 5 A) leads the Lions in scoring, with a full team contribution, notably Joseph Fordyce (4 G, 2 A), Christian Acosta (2 G, 3 A) and Brandon Kerst (4 G). Goaltenders Jacob Robinson and Paul Town have both played great so far in the event, with Robinson's 0.51 GAA and 94.4 Save % leading the division and Town, not to be forgotten, at 1.95 GAA and 89.5 Save %.
Bethel played exceptional in round robin, going 3-0, with wins against Massachusetts (7-4), Northeastern (7-4) and Arizona State (3-1). Bethel is led by Jason Santoriello (4 G, 3 A), Ryan Ro (3 G, 3 A), and Christopher Mahaffey (1 G, 5 A). Their goaltending duo of Kyle Wedbush and Ryan Meltzer are playing great, Wedbush with a 2.54 GAA and 84.4 Save % and Meltzer with an 82.6 Save %.
These 2 teams know each other well, as they have faced off many times in the years in GPCIHL regular season play, GPCIHL Conference Championships and at previous National Collegiate Roller Hockey Championships. This season has seen Lindenwood go 4-0 against Bethel, but the 2 post-season games were 4-1 and 2-1 wins by Lindenwood, so throw out the early season stats and let's make a game of it!
Slippery Rock vs. Arizona State
4/9/22 – 11:45am
Slippery Rock went 1-2 in round robin, defeating Robert Morris 8-4, with losses to Michigan State 5-4 and Lindenwood 6-2. Slippery Rock's Ian Edwards is 4th in round robin scoring, with 7 goals and 2 assists. Josh Hirst follows Edwards with 4 goals and 1 assist. Slippery Rock has Logan Johnson in goal, who currently has a 77.9 Save %, but as that is just a round robin statistic, the only game that matters is the one in front of you.
Arizona State went 2-1 in round robin, defeating CSU Fullerton 2-0, Stony Brook 7-1, and the lone loss to Bethel by a score of 3-1. Arizona State is led by Paxton Parker (2 G, 2 A), Chase Steele (3 G), Hayden Knight (2 G, 1 A) and Mason Parker (2 G, 1 A). Goaltender Lane Hartwell is 2nd in goaltending with both his 1.35 GAA and 93.4 Save %.
Slippery Rock and Arizona State have not faced each other since January 2019, with ASU the victor by a score of 7-2.
--
Stay tuned to www.ncrha.org for live scoring and NCRHA TV for live broadcasts!
NCRHA TV is available on most Smart TVs and mobile devices, as well as via browser at www.NCRHA.TV.