2nd Semester Approaches: Spotlight on University of Arizona
WCRHL to post Spotlight Articles on each team leading up to their 1st event of the 2nd semester
WCRHL
February 1st, 2020 at 1:40PM
February 1st, 2020 7:48PM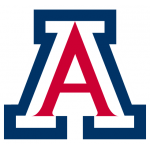 ---
The University of Arizona Wildcats D3 squad currently sits in 3rd place heading into this weekend's event in Queen Creek, AZ. They will face Cal Poly Pomona twice, UCLA, and all the way from Fort Collins, CO, Colorado State. The Wildcats are led by Kyle Smith with 8 goals and 6 assists, Alex Cadeux has 8 goals as well, also Saahil Ahuja and Alex Parrish with 6 goals a piece. Goaltender Ethan Zorbas has 3 wins and 2 losses, and a save percentage over 80%, which is enough to keep the Wildcats in most of their games. All 3 of their losses were against opponents from upper divisions, they are undefeated in Division 3 play so far this season, and also defeated West Valley College (JC) 5-4 in a shootout.
The Wildcats D4 squad will face Ariaona State University, Cal Poly Pomona, Northern Arizona University twice and UCLA (D3) this weekend. Michael Miscio and Aidan Evans lead the team in scoring, while the dual goatlenders of Nathan Mazur and Christopher Malm are putting up solid performances betwen the pipes.
Both teams will play their final event on Feb. 15-16 in Huntington Beach, CA. D3 will play UC Berkeley, University of Nevada, UC Santa Barbara, Cal Poly Gold (D4) and Arizona State (D4). D4 will play Cal Poly Green twice, Cal Poly Gold, Cal Poly Pomona, and CSU Fullerton.