2nd Semester Approaches: Spotlight on Northern Arizona University
WCRHL to post Spotlight Articles on each team leading up to their 1st event of the 2nd semester
WCRHL
February 1st, 2020 at 1:48PM
February 1st, 2020 7:57PM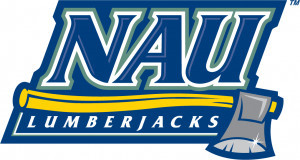 ---
With only 6 games under their belt leading into this weekend's event in Queen Creek, AZ, the Northern Arizona University Lumberjacks sit on a 5-1 record, They only sit in 3rd place since Cal Poly and Chico State have played 13 and 12 games respectively. Look for them to climb towards those teams after this weekend is complete. This weekend the Lumberjacks face CSU Fullerton (D1), Arizona State (D1) twice, Grand Canyon University and Colorado State (D3). NAU's Jaden Guzman is 2nd in WCRHL Division 2 in scoring, with 40 points (21 goals, 19 assists), just 2 points back of Chico State's William Robinson. Look for Jaden to jump over Robinson this weekend. This short benched squad also has 3 other players with over 20 points in the 6 games they've played - Trevor Scott (26 pts), Brayden Kohler (23 pts) and Max Reeves (23 pts).
The D4 squad is also pretty short benched with just 6 skaters. Jordy Magueri leads the team with 11 goals and 7 assists. They currently sit in 6th place in WCRHL Division 4 standings, and will need some Ws to climb towards the 4 spot to be eligible for the playoffs. This weekend the NAU D4 team will face University of Arizona twice, Arizona State, Cal Poly Pomona, and UCLA (D3).
Both teams will play their final event on Feb. 15-16 in Huntington Beach, CA. D2 will play West Valley College (JC), Chico State, CSU Fullerton (D1), UC Santa Barbara (D3), and San Jose State (D3). D4 will play Cal Poly Green twice, Cal Poly Gold, CSU Fullerton and Grand Canyon University (D2).