2nd Semester Approaches: Spotlight on Arizona State
WCRHL to post Spotlight Articles on each team leading up to their 1st event of the 2nd semester
WCRHL
February 1st, 2020 at 12:41PM
February 1st, 2020 6:52PM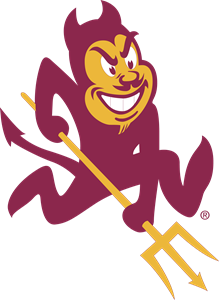 ---
Arizona State's D1 and D4 teams both lead their respective WCRHL divisions. The Sun Devils D1 squad is currently 8-1 heading into their home event in Queen Creek, AZ this weekend. They should have 4 more games under their belt, but their trip to Chicago last weekend was cancelled due to flight cancellations. They missed out on facing teams like Lindenwood, Michigan State, Bethel, Slippery Rock and Farmingdale. This weekend they will face CSU Fullerton and Northern Arizona both twice. Grant Zielgler, Seth Davis, Chase Steele and BlakeTallas all have over 10 goals at this point, which in D1 is a feat as the games are slower, strategic and more of a chess match. Goaltender Aaron Gittings GAA of 2.14 is tops in the nation for any goaltender who has played more than 3 games this season.
The D4 team is undefeated, sitting at 6-0 so far. This weekend they will play 5 gamse, including both Cal Poly Pomona D3 and D4 teams, Grand Canyon University (D2), University of Arizona D4 and Northern Arizona University D4. Scoring leaders include Cole Kamin with over 30 points in 6 games,followed closely by Anthony Paquet and Jared Minton, both in double digits in goals and over 20 points a piece. Goaltender Weston Walker leads WCRHL D4 goaltenders with a 1.33 GAA.
Both teams will play their final event on Feb. 15-16 in Huntington Beach, CA. D1 will play D1 rival CSU Fullerton a final 2 times in the regular season, Cal Poly (D2) and Grand Canyon University (D2). D4 will play CSU Fullerton, Cal Poly SLO Gold, Cal Poly SLO Green, West Valley College (JC), and University of Arizona D3.