2019-2020 WCRHL Team Tryouts
2019-2020 Season - Team Tryout Information

Tryout information to be posted here, as teams provide the information.
Tryouts are run separately by each team. There is no standard tryout criteria that teams must follow.
For team contact information, click on Clubs, then click on the team logo or team name. Some teams also have their own website, which you can find on the Teams page as well.
Contact team representatives early, as it may be possible to practice/play with the team or members of the team before school even starts.
For more assistance, email [email protected] - Be sure to include your full name, your phone number, and what school you are trying to get in touch with.
---
2019-2020 WCRHL TEAM TRYOUT LIST
---
CSU FULLERTON ROLLER HOCKEY
Summer Skate - September 1
Tryouts - Sunday September 8 and 15
All tryouts will be held fro 7-8:30pm atThe RInks - Irvine Inline
Summer Skate is $5
One Tryout is $10, or Two Tryouts for $15
$20 for the first tryout for new players and $10 for returners and new players who have attended at least one tryout.
Location: The Rinks - Irvine Inline. 3150 Barranca Parkway, Irvine, CA 92606
Contact CSUF Roller Hockey on Facebook if you have any questions.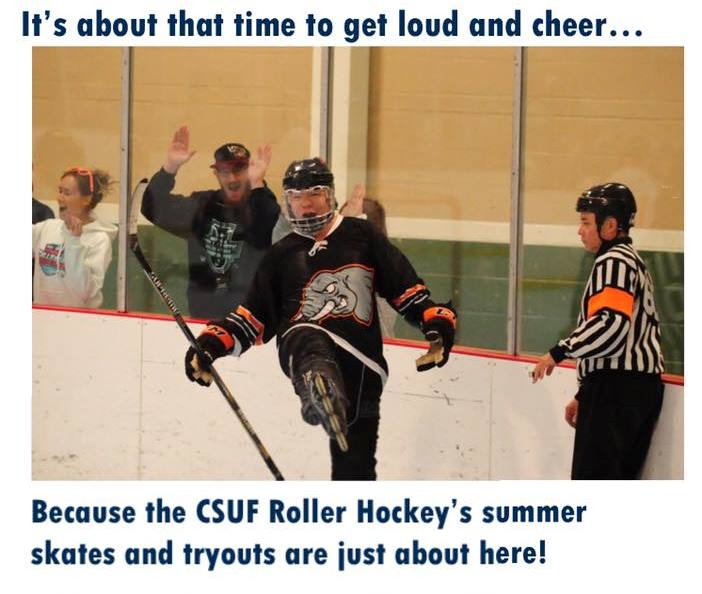 ARIZONA STATE UNIVERSITY ROLLER HOCKEY
August 21 - 9-11pm
August 24 - 2-4pm
August 28 - 9-11pm
Barney Family Sports
For more info contact [email protected]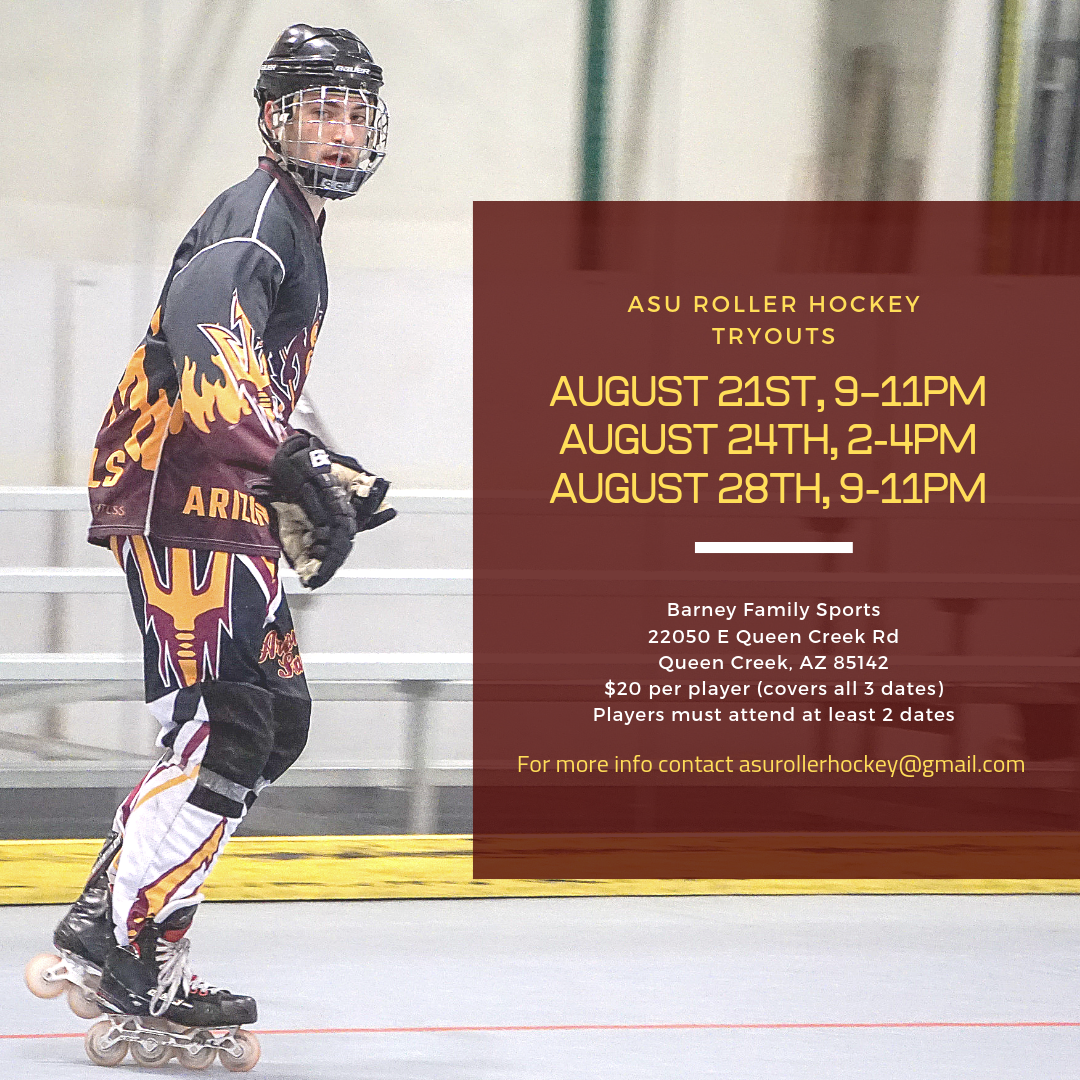 UNIVERSITY OF ARIZONA ROLLER HOCKEY
Contact [email protected] for more info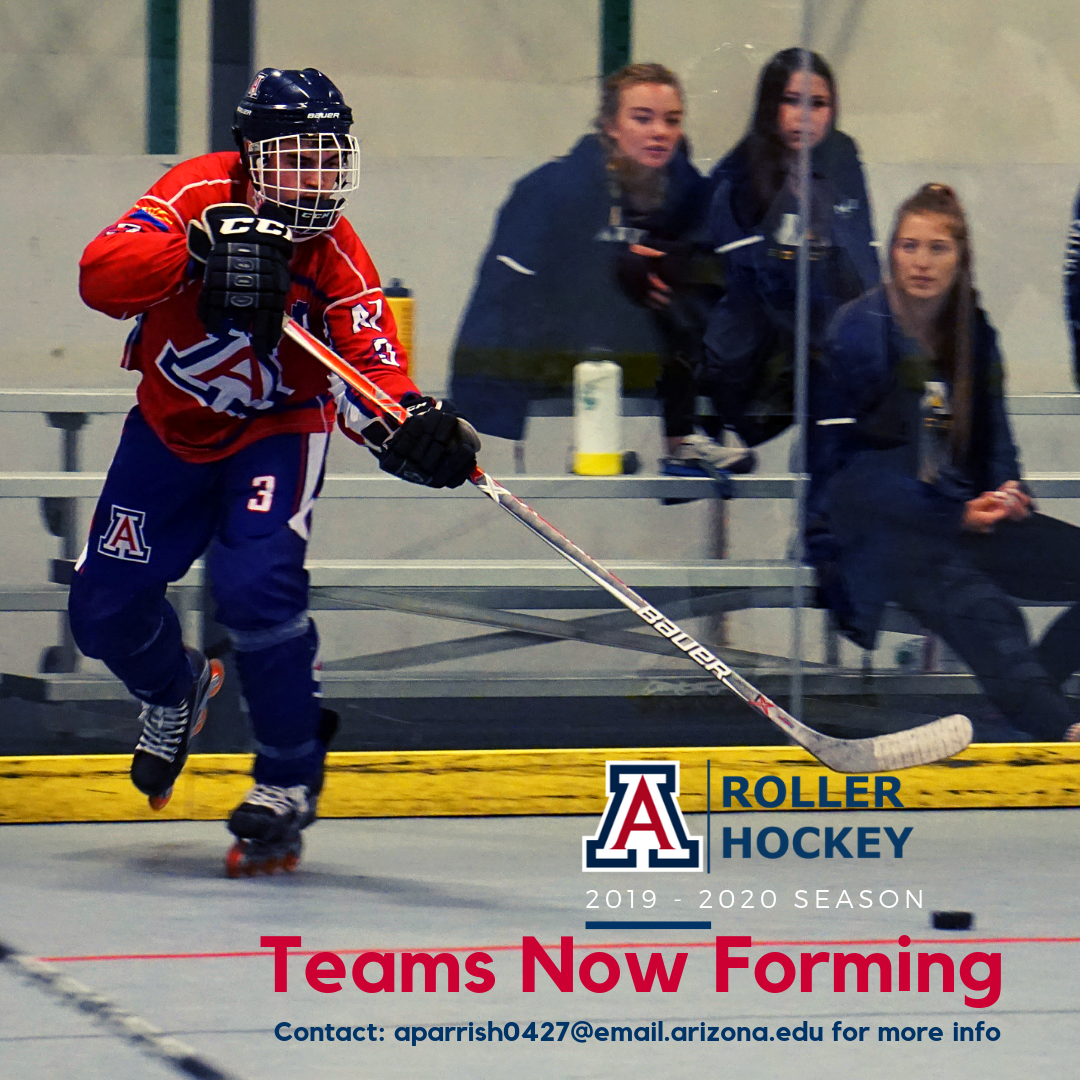 NORTHERN ARIZONA UNIVERSITY ROLLER HOCKEY
Contact Anders Hultgren at: [email protected] for club info and tryout dates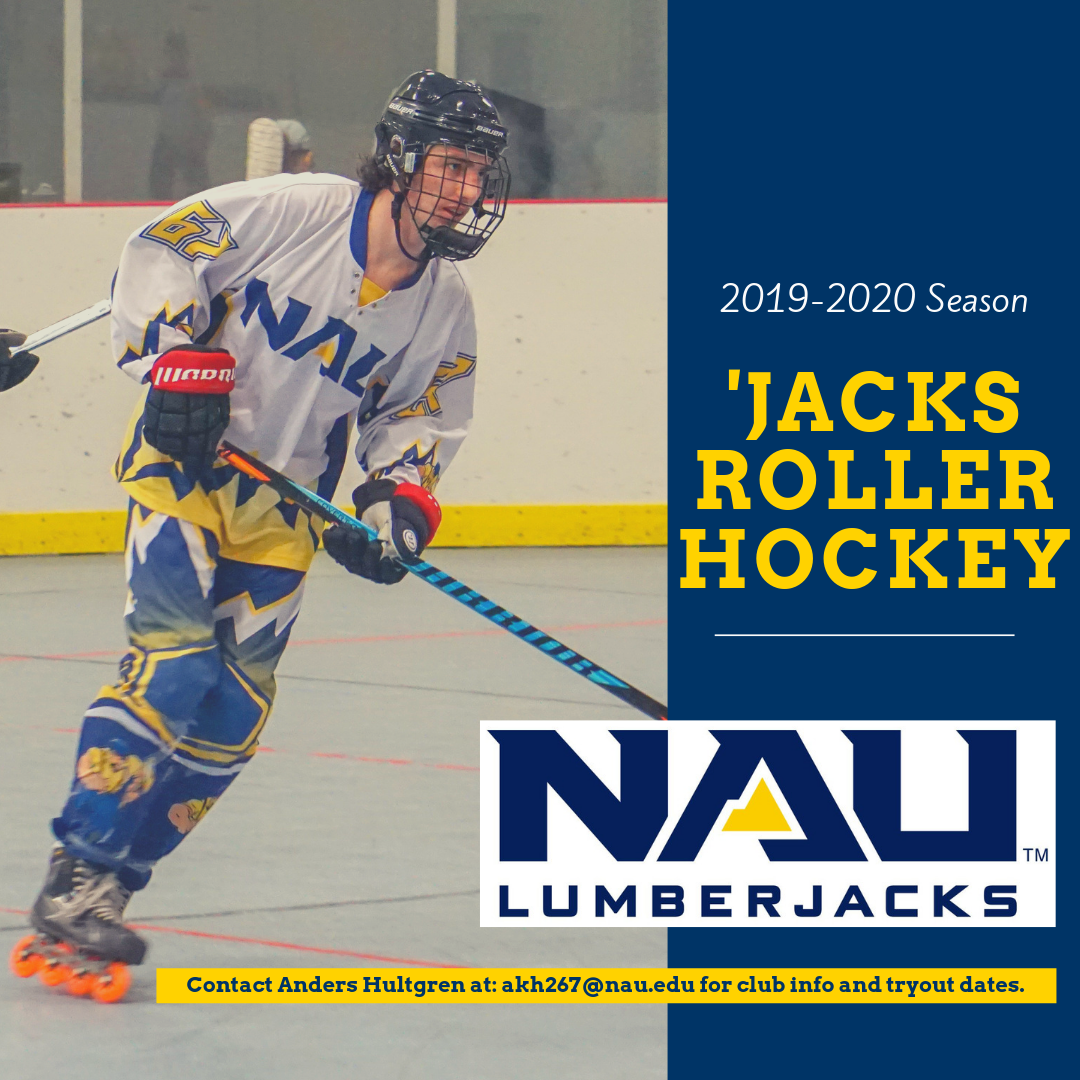 GRAND CANYON UNIVERSITY ROLLER HOCKEY
Contact [email protected] for club info and tryout dates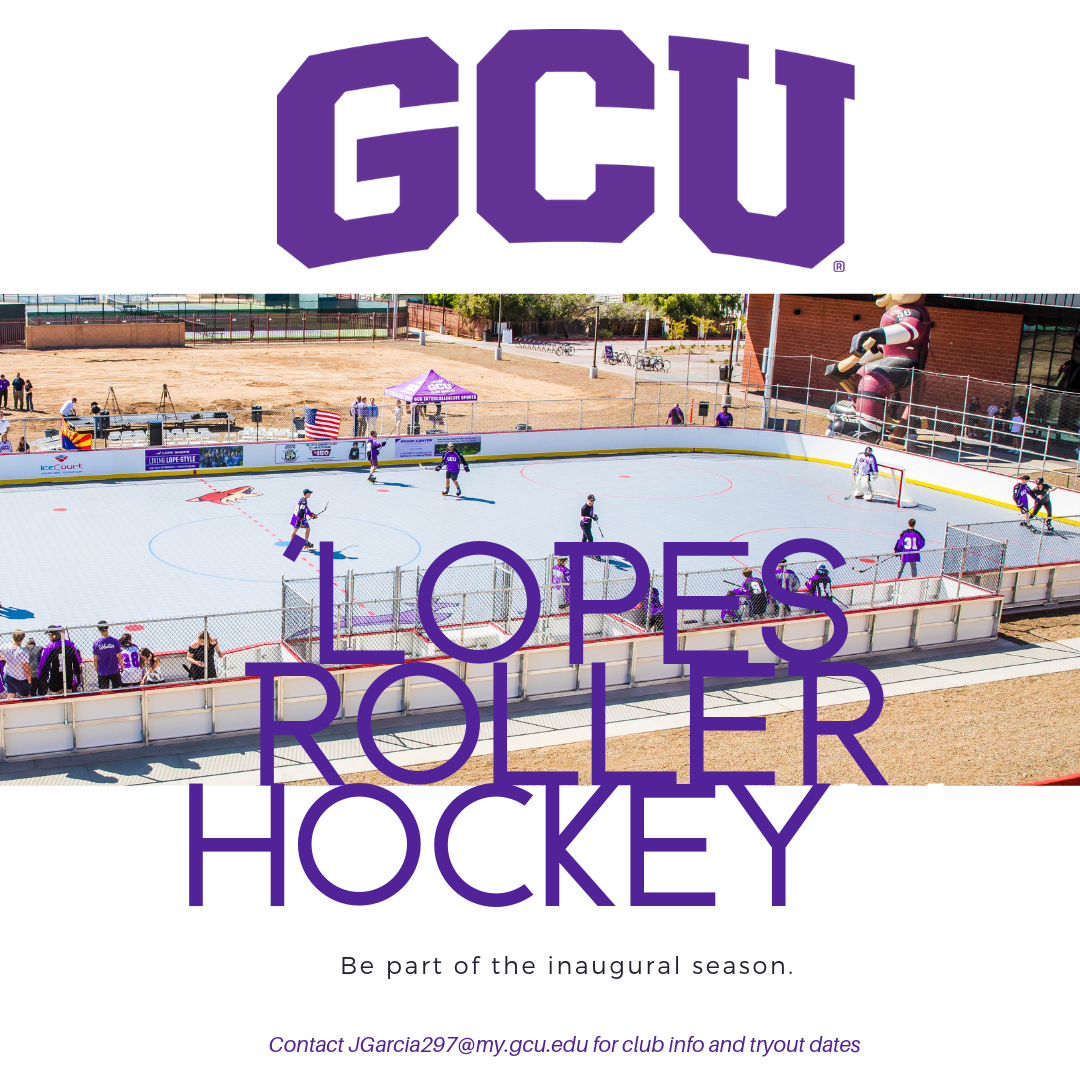 CAL POLY POMONA ROLLER HOCKEY
Tryouts: August 22 & 29 - 10:30pm
$5 Tryout Fee
California Street Hockey Association
1615. W. Merced Ave., West Covina, CA
Contact Nathan Jiminez for more information: [email protected]