Northern Arizona University wins first championship in just their 2nd year in the league!
NAU defeats in-state rival U of A in a repeat matchup of last year's D2 final
WCRHL
March 4th, 2018 at 6:15PM
March 5th, 2018 12:24AM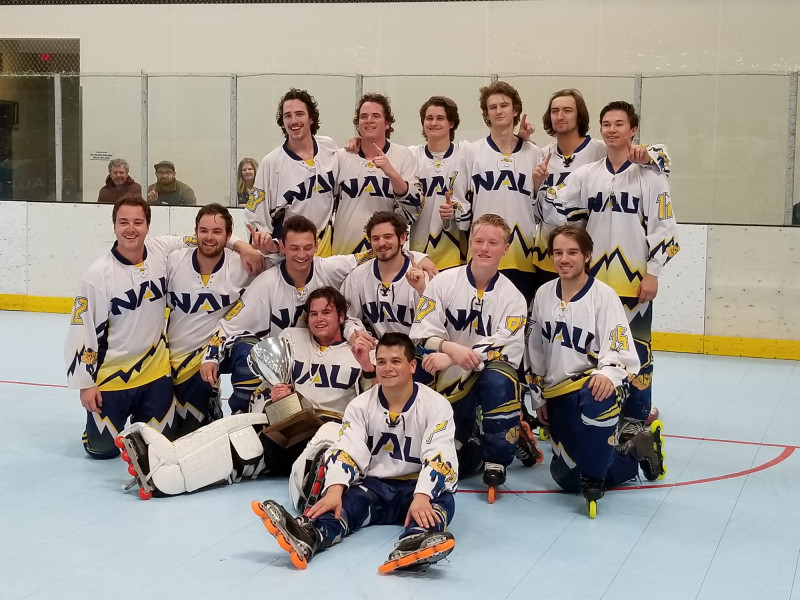 ---
Northern Arizona advanced to the Division 2 Championship Game for the 2nd year in a row, this time flipping the outcome on in-state rival University of Arizona.
In the 2016-2017 WCRHL Division 2 Championship Game, it was University of Arizona with the overtime win for the cup. This time, NAU got their revenge, scoring with 3 seconds left to break the 6-6 tie, and add an empty net goal for the 8-6 win. NAU's program has been led by Trevor Riffey, a Long Beach State alumni, and in just their 2nd year have captured the cup.
Northern Arizona's Trevor Riffey earned MPV honors, scoring the game-winning goal on a breakaway with 3 seconds left, and finishing with 13 goals and 6 assists.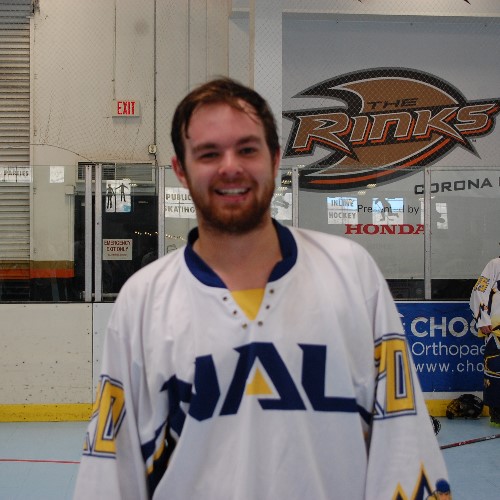 The Most Valuable Goaltender Award was given to University of Arizona's Kenny Eakle, who split playing time with U of A teammate Brett Bushnell. Eakle allowed just 1 goal in the 1 previous game an earlier start in the event, and battled until the end against NAU.