Saddleback College starts off season strong, going 3-1 on the weekend
UC San Diego puts up a fight Sunday morning, backstopped by goaltender Dexter Hamilton
WCRHL
October 29th, 2017 at 11:48AM
October 29th, 2017 4:58PM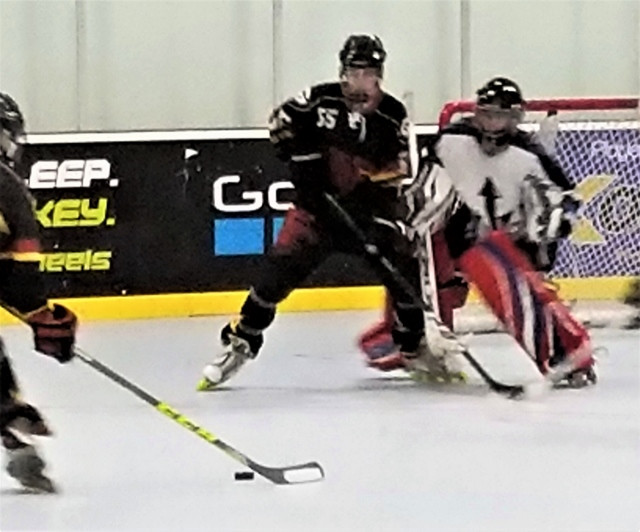 ---
Saddleback College, back from a 3-year hiatus, went 3-1 on the weekend, losing only to Cal Poly San Luis Obispo by a score of 4-3 The Gauchos defeated Chico State, UC San Diego and Junior College Division rival West Valley College this weekend. The Saddleback-West Valley game required extra time, with Saddleback scoring in overtime for the win, by a score of 5-4.
The Junior College teams will face off at least 1 more time this season, with the first JC Division Nationals bid going to the team with the best head-to-head record throughout the season.
In the Sunday morning game, UC San Diego goaltender Dexter Hamilton earned 3rd star honors, facing 42 shots in the game. Hamilton kept the Tritons in the game, stopping 23 out of 24 shots through the first 2 periods, entering the 3rd period with a score of 1-1. Saddleback added 18 shots in the 3rd period, netting 4 late goals and winning the game 5-1. Shots were 42 to 11 in favor of Saddleback, however, this was a great game that was close for the majority.