WCRHL Pre-Season Event a Success! Looking Forward to San Jose Opener!
WCRHL
October 17th, 2016 at 12:32AM
October 17th, 2016 5:44AM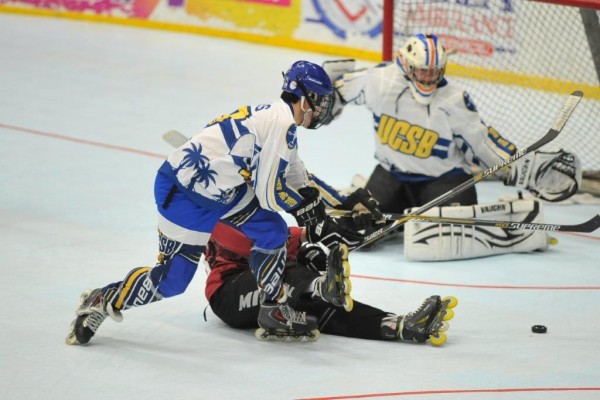 ---
The WCRHL 2016-2017 Pre-Season Event was a success! Held on Saturday, October 1st, 10 teams got in on the pre-season action! Each team played 3 2-period games, for many, getting their first glimpse of their upcoming opponents and first chance to skate competitively with their team. Arizona State led all teams going 3-0 with the toughest draw. UC Santa Barbara and Long Beach are not far behind. These 3 teams will all face each other, along with Cal Poly San Luis Obispo and West Valley College, at the WCRHL 2016-2017 Kickoff Event, held this coming weekend, October 22-23, 2016 at Silver Creek Sportsplex in San Jose, CA.
Looking forward to San Jose, Arizona State looks to be in the driver's seat in Division I. UNLV will not be in attendance, and we will have to wait until UNLV's home event on November 12 to see what their lineup looks like. In Division II, CSU Fullerton and Chico State are likely to be 1 and 2, as they finished in the 2015-2016 season standings. CSU Fullerton and Chico State face off Saturday at 2:00pm, which will likely be the top Division II game of the weekend. In Division III, Cal Poly San Luis Obispo adds their D3 Green team back, but Arizona State has dropped their 2nd D3 team (Maroon). Arizona State, Cal Poly SLO and UC Santa Barbara are likely to be the top 3 D3 teams, but CSU Fullerton will likely be pushing their way into the top 4. Also not at the San Jose event are University of Arizona (D2 and D3), USC, and making their WCRHL debut at the November 19-20 event in Huntington Beach, Northern Arizona University!
The WCRHL is excited about this weekend's event. We are also hosting a Mission Hockey College (free youth clinic) at 3:00pm on Saturday, October 22. Registration is limited and due by midnight on Monday, October 17. Email [email protected] for more information.