Heading into the largest WCRHL event of the season
WCRHL
November 11th, 2015 at 10:17PM
November 12th, 2015 4:37AM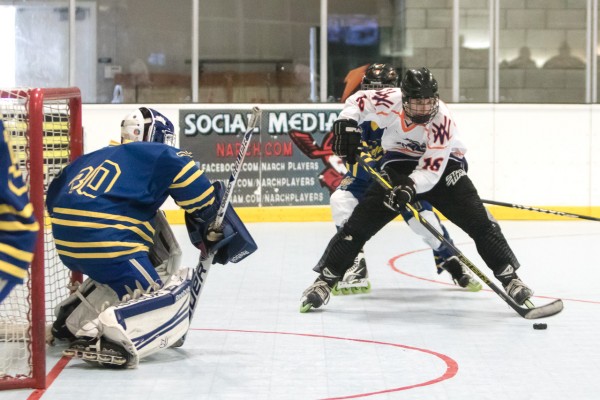 ---
With 2 full events down, as well as a couple doubleheader game sets, we head into the final WCRHL event of the 1st semester. Teams have played anywhere between 0 and 7 games at this point, with University of Arizona's 2 teams, Cal Poly Pomona and Claremont College playing their first games of the season. Almost all teams will be facing off at Huntington Beach Inline on the weekend of Nov. 21-22.
So far in Division I, UNLV and Arizona State sit tied for 1st place, a head above the rest of the class. UNLV's perfect record in San Jose was matched by Arizona State's perfect record in Las Vegas. The remaining 3 Division I teams will be fighting it out to see who rises to the 3rd spot. UNLV is not scheduled for Huntington Beach, and Cal Poly will be attending the RMCRHA Inter-Regional Event in Colorado Springs on the same date. UC Santa Barbara, Long Beach State and Arizona State will play each other, as well as West Valley College, and we will see who climbs the standings!
In Division II, with teams varying between 0 and 6 games played, what can be said at this time is that CSU Fullerton, UC San Diego and Chico State are impressive. What seems like the only heartbeaker loss is UC San Diego's overtime loss to Cal. In Huntington Beach, we will see which teams can beat these three, and climb into the 4 and 5 spot in the division. With 6 games to play, University of Arizona and University of San Diego could make quite a run and possibly overtake these top teams.
In Division III, it's looking like a repeat of last season at the top, with both of Arizona State's squads currently undefeated. One difference is that UC Santa Barbara's DIII squad has moved into the 3rd spot, at the expense of Cal Poly. Both ASU squads will play both UCSB and Cal Poly, so we will see if the gap widens or narrows.
Division IV welcomes Claremont College, in their first event of the season. Sonoma State and UC Davis played at the San Jose Kickoff Event, with SSU going 2-1-1 and UC Davis 0-4.
Last but not least, the WCRHL has welcomed back West Valley College after a couple seasons off, and they have come out strong. Losing only to CSU Fullerton in overtime, West Valley had a successful first event back. They will be further tested in Huntington Beach, with games against UC Santa Barbara and Arizona State.
For the Huntington Beach schedule, click here - Come and check it out!