Heading into the final WCRHL Regular Season Event
Teams jockey for final playoff spots
WCRHL
February 10th, 2015 at 12:01AM
February 10th, 2015 6:15AM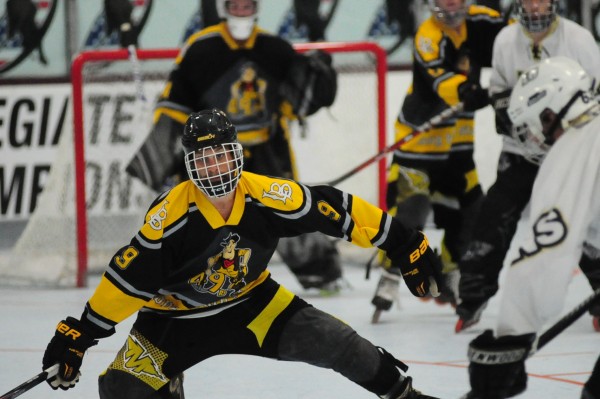 ---
This coming weekend, WCRHL teams will converge upon Huntington Beach, CA for the final regular season event of the 2014-2015 WCRHL season. 4 Division I, 6 Division II and 6 Division III teams will all earn playoff spots. The WCRHL Regional Championships will be held on February 28-March 1, 2015 at The Rinks - Corona Inline.
As the season winds down, the focus in Division I is on which team will earn the #4 spot. Currently UCSB is on the outside looking in, but not far behind Arizona State and Long Beach. UNLV has been dominant all year when looking at wins and losses, although some of the games have been pretty close. It really is UNLV's to lose, as the reigning WCRHL champion looks even stronger than last year, as shown in the Las Vegas Inter-Regional Event held in January. UNLV's regular season is complete, so they will site idle this weekend while the other teams battle it out.
In Division II, Chico State just went 4-0 at their home event in Hamilton City, CA. They are a top 4 team again this year, along with UC Santa Cruz, UC Irvine and UC San Diego. These 4 will be neck and neck going into the final event in Huntington Beach, but look to have the top 4 spots fairly locked up. USC, University of San Diego, and University of Arizona are all looking to grab 1 of the last 2 spots. One of them will not make the playoffs, probably by a very slim margin. USD and U of A have the luxury of 6 games remaining on their season, while most other teams have 3-4 games left.
In Division 3, the "Top 3" for the last several years have been Arizona State, Cal Poly and UCSB. It is no different this year, but with 2 ASU teams taking up playoff spots, followed by Cal Poly Gold and UCSB, only 2 spots will remain. No team is currently mathematically eliminated, but it looks like Arizona will make the cut, and the last spot is between UC Irvine, Cal Poly Green and CSU Fullerton.
Division 4 teams participating this weekend include Sonoma State, UC Davis and Claremont College. All teams have played in at least 1 other event this season, and all look improved over last season.